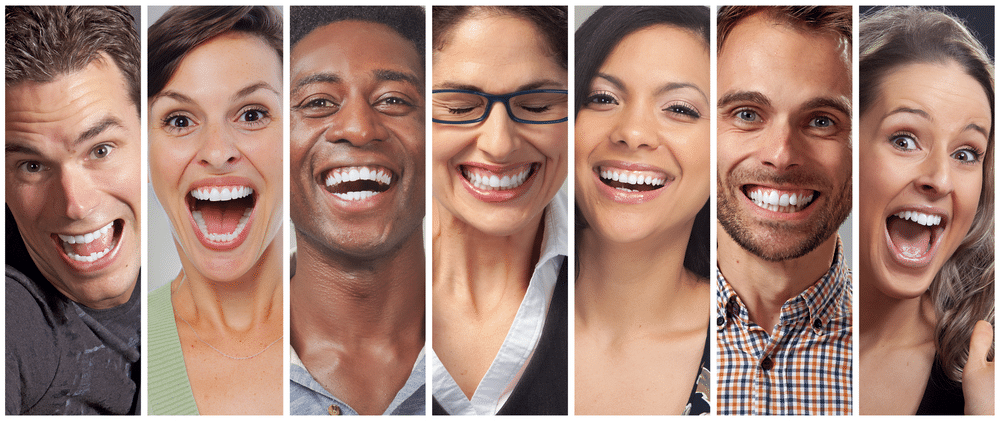 A recent survey showed that 80% of Americans aged 18-49 wish they had whiter teeth and that 6 out of 10 people believe that having whiter teeth would make them more confident.  That is just one of the reasons why we are so excited to offer in-office whitening as a way for our patients to achieve a brighter, whiter smile… up to 8 shades whiter in just one visit!
This advanced whitening treatment is perfect for those who need a quick whitening fix! Whether it's in time for your holiday party, photo-shoot, a family wedding or school reunion. 

HOW DOES IT WORK? SCIENCE
Using our advanced, in-office whitening technology, we apply both a whitening gel and specially designed light to your teeth. The blue LED lamp works to activate the gel, breaking down the hydrogen peroxide so that the oxygen can enter your enamel and dentin. This bleaches any stains while leaving the structure of your tooth unchanged and undamaged! 

DO I COME TO THE OFFICE OR IS IT AN AT-HOME KIT?
Both! Your professional whitening session happens in our office, with a dentist. This session combines the power of our LED light with a high concentration, professional strength whitening gel that can only be applied by a dental professional. 
Then, we send you home with a maintenance kit, complete with custom bleaching trays and bleach material, to ensure a long lasting, bright smile. 

HOW LONG WILL MY APPOINTMENT TAKE? 
We recommend a dental cleaning prior to beginning treatment in order to achieve the best results. Once the cleaning is complete, your whitening session should take about an hour! In fact, our products are  clinically proven to whiten your teeth up to 8 shades in just 45 minutes! 
At Westover Family Dentistry, we're always up-to-date on the latest advances in research and the newest technologies to be sure we can accommodate each of our patients' unique needs. 

Click below to schedule your ZOOM appointment today and smile brighter this holiday season!