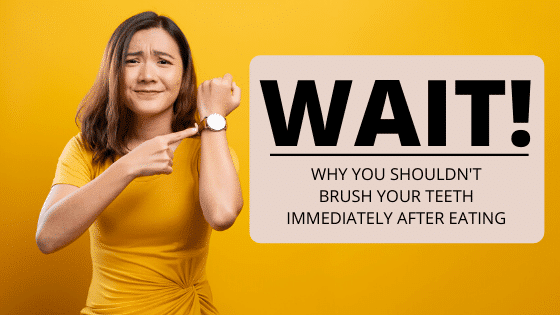 Part of maintaining good oral hygiene is making sure to brush your teeth multiple times throughout the day. While most of us know to brush after eating, how soon is too soon? In order to answer that question, Dr. Austin Westover and Dr. Bryant Ash at Westover Family Dentistry will first explain the science behind tooth structure. Understanding this will help better explain why brushing right after eating is bad for your teeth.
The Science Behind Tooth Structure
The outermost area of the tooth is called enamel. It is the protective layer of each tooth and also the strongest structure in the body. Even stronger than any bone. Enamel is made of crystal rods that project outward and towards the mouth. These crystal rods have minerals like calcium and phosphates in them to help make teeth strong.